Wondering what to serve with Pizza? I've got you covered! I've compiled a list of 48+ of the best ideas to serve on your next pizza night that pair perfectly with this cheesy and delicious main course. From appetizers and soups to toppings and even dessert, I've got plenty of ideas for you!
Jump to: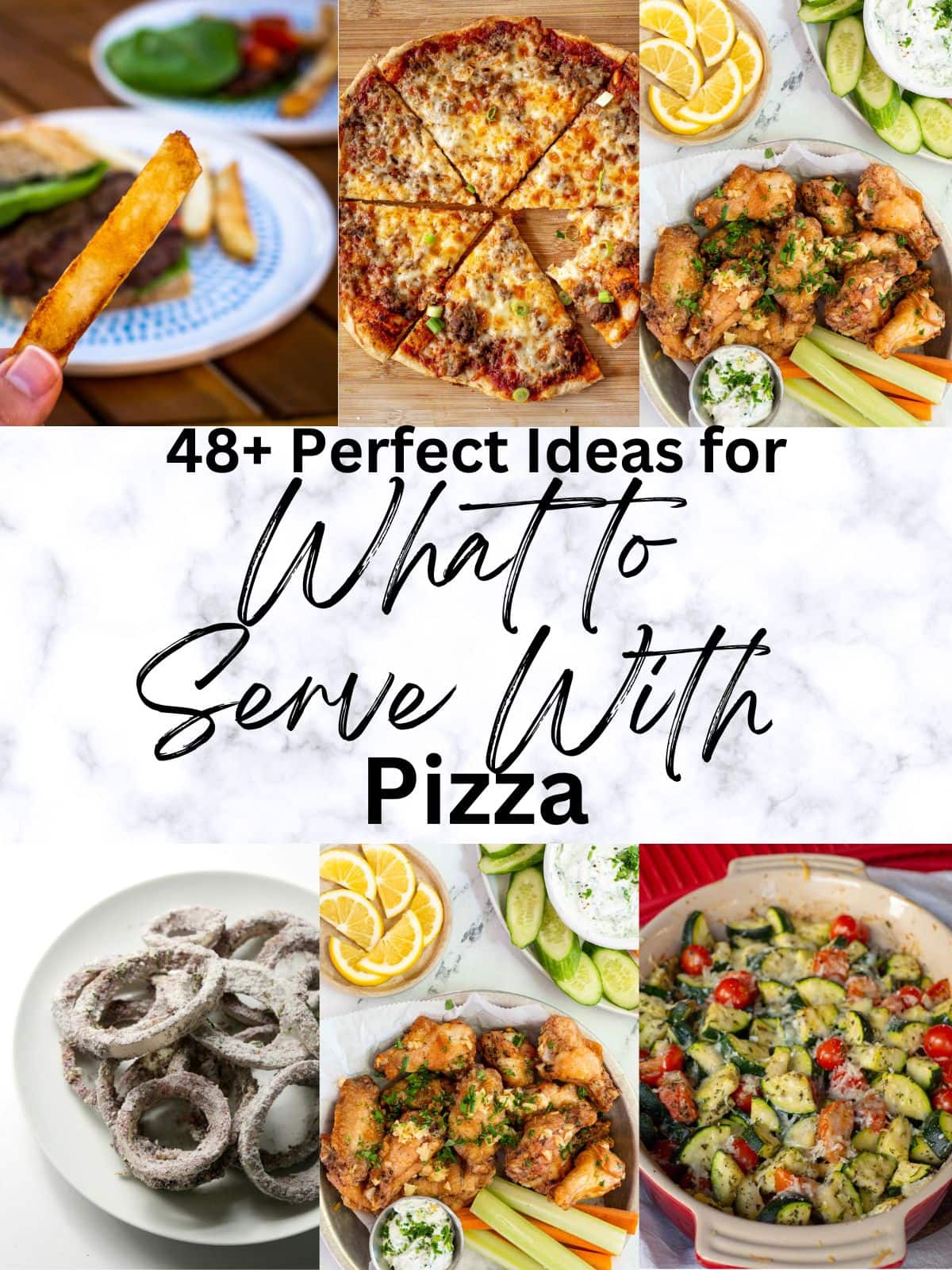 Forever a crowd favorite, a slice of pizza always hits the spot. From the golden brown cheese to the chewy pizza crust, our Friday night is always better when it is around!
Start with a delicious pizza dough, add your favorite homemade toppings and soon you have a dinner that the entire family with be excited about.
If you're searching for a recipe, here is my recipe for Beef and Onion Pizza- our household favorite. It is loaded with sweet caramelized onions, plenty of melted cheese and the best pizza sauce.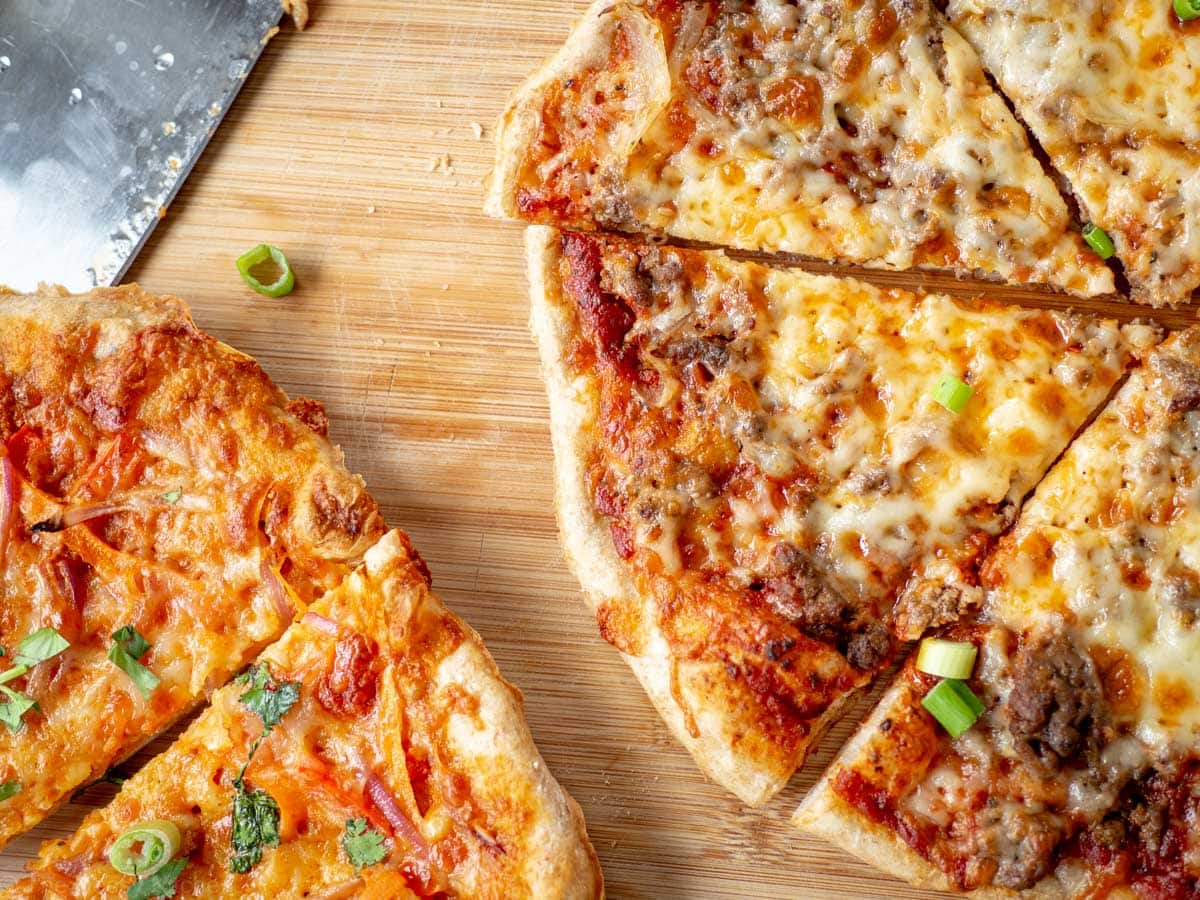 Or for another option, you might enjoy this Thai Curry Pizza. A fusion of flavors, it features a yellow curry sauce in place of traditional tomato sauce and is topped with plenty of fresh vegetables.
Whether you are hosting a pizza party and are looking for ideas to round out your spread, or just want some suggestions to serve along with your slice for dinner, you're sure to find some ideas in this collection!
I hope this list gives you plenty of inspiration!
Garnishes
Take your pizza to the next level by finishing it off with one of these ideas:
Fresh Tomatoes
Chopped Herbs such as parsley, basil and chives
Cracked Black Pepper
Red Pepper Flakes
Parmesan Cheese
Sliced Black Olives
For Dipping the Crust
Your leftover crust will taste amazing dipped in one of these delicious options:
Appetizers
Pizza is the ultimate finger food so it only makes sense that some of the best accompaniments are also finger foods. Here are some of the best appetizers to serve with your 'za!
Chicken Wings
Chicken wings make the perfect side dish for your favorite slice of pizza. You can't go wrong with trying out one of these delicious flavors next time.
Breads and Toasts
Breads, toasts and crostini always make good appetizers alongside pizza.
Snack Boards and Dips
Charcuterie, crudite and other snack boards make impressive and delicious appetizers to serve at a pizza dinner party!
Vegetables
Lighten up your pizza meal by serving some cut fresh vegetables such as carrots, celery and peppers. Or try out one of these vege based side dishes!
Salads
Balance out the pizza on your plate by including a small bowl of fresh greens.
Soups
Warm and delicious, the right soup can be the perfect pizza side dish.
Drinks
A pizza party wouldn't be complete without some cocktails or refreshments! Check out these beverages for inspiration.
Desserts
If you're looking for a great way to finish off your meal, satisfy your sweet tooth with one of these ideas.
Hopefully you have found plenty of inspiration for what to serve with pizza in this post! If you're looking for a pizza recipe, I highly recommend trying this Beef and Onion Pizza.
More Pizza Inspired Recipes