If you've been wondering, "Is a pizza stone worth it? Can I make great pizza with a baking sheet? Is it difficult to make pizza with a stone?", then you've come to the right place! Read on to learn the key differences between using a pizza stone and pan in order to make the right decision for your homemade pizza night.
Jump to: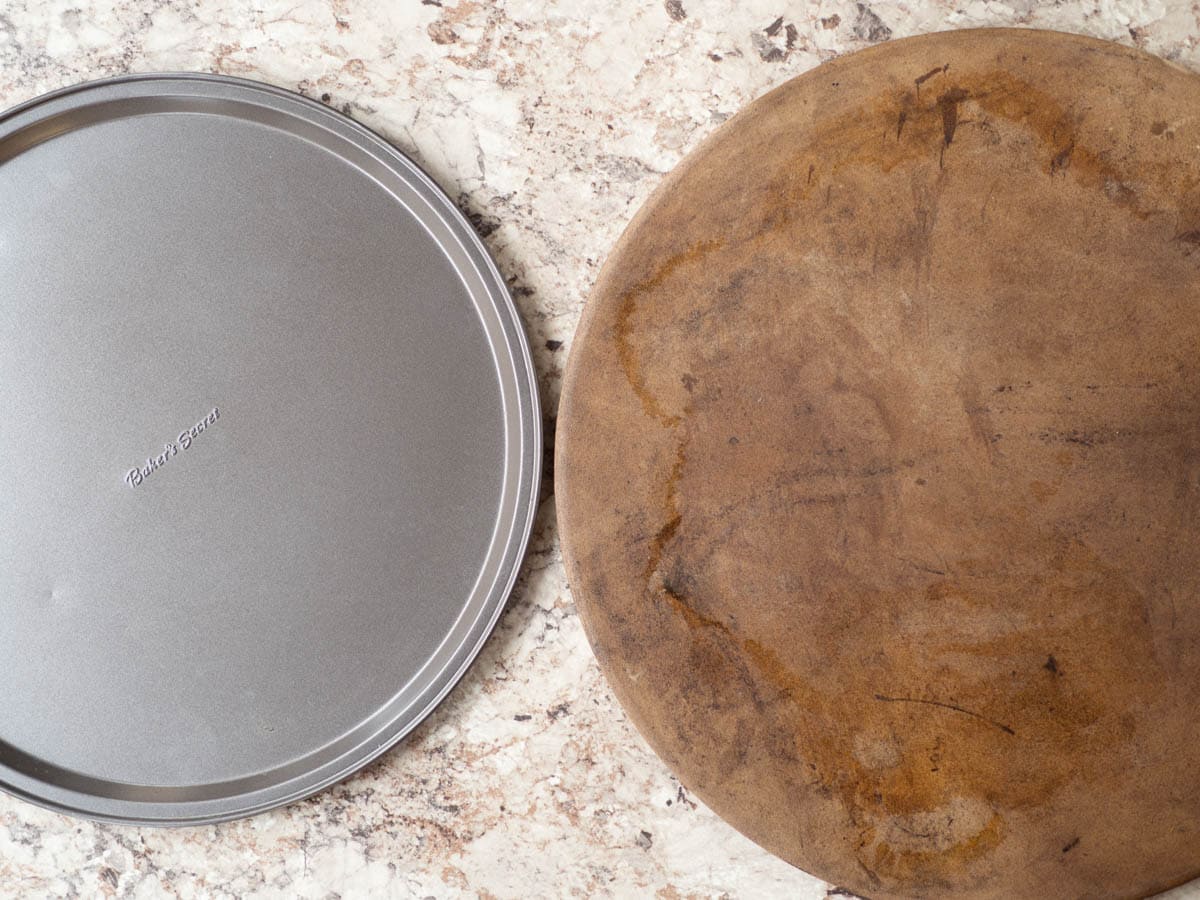 If you want to make a perfect pizza in your own kitchen, you need a few things. Great pizza crust, delicious sauce, your favorite toppings and the right equipment.
While you don't have to break the bank and buy a wood-fired pizza oven, the right baking surface to cook your pizza on can make all the difference between a crispy pizza or one with a soggy bottom.
After countless homemade pizzas over the years, I've used both stones and pans many times and picked up on a few differences.
Learn about what they are, how to use them to make an amazing pizza, the pros and cons, and more to help you decide on the best tool for your next pizza night!
Pizza Stone
What Is a Pizza Stone?
Typically made of clay, ceramic, cordierite or a composite material, pizza stones are one of the most economical ways to imitate a wood-fired oven at home.
Compared to a metal baking sheet, they are quite thick which lends to a couple of their key properties. They typically retain heat well and help to create an even heat distribution in your home oven.
Typically flat and round, they come in a few different shapes and various sizes so you can look for one that is right for the size of your oven.
Pros and Cons of Using a Baking Stone
Pros:
More even heat retention and distribution
Less likely to end up with a soggy crust
Better for thin-crust pizza
Cons:
More difficult to transfer the pizza, especially if you don't have a pizza peel
Can crack due to thermal shock
Not optimal for deep dish pizza
How to Make Pizza on a Pizza Stone
1. Preheat the Stone. It is important to place the stone in a cold oven and then allow it to heat up as the oven preheats. If you place the cold stone in a hot oven, it can be susceptible to thermal shock and crack.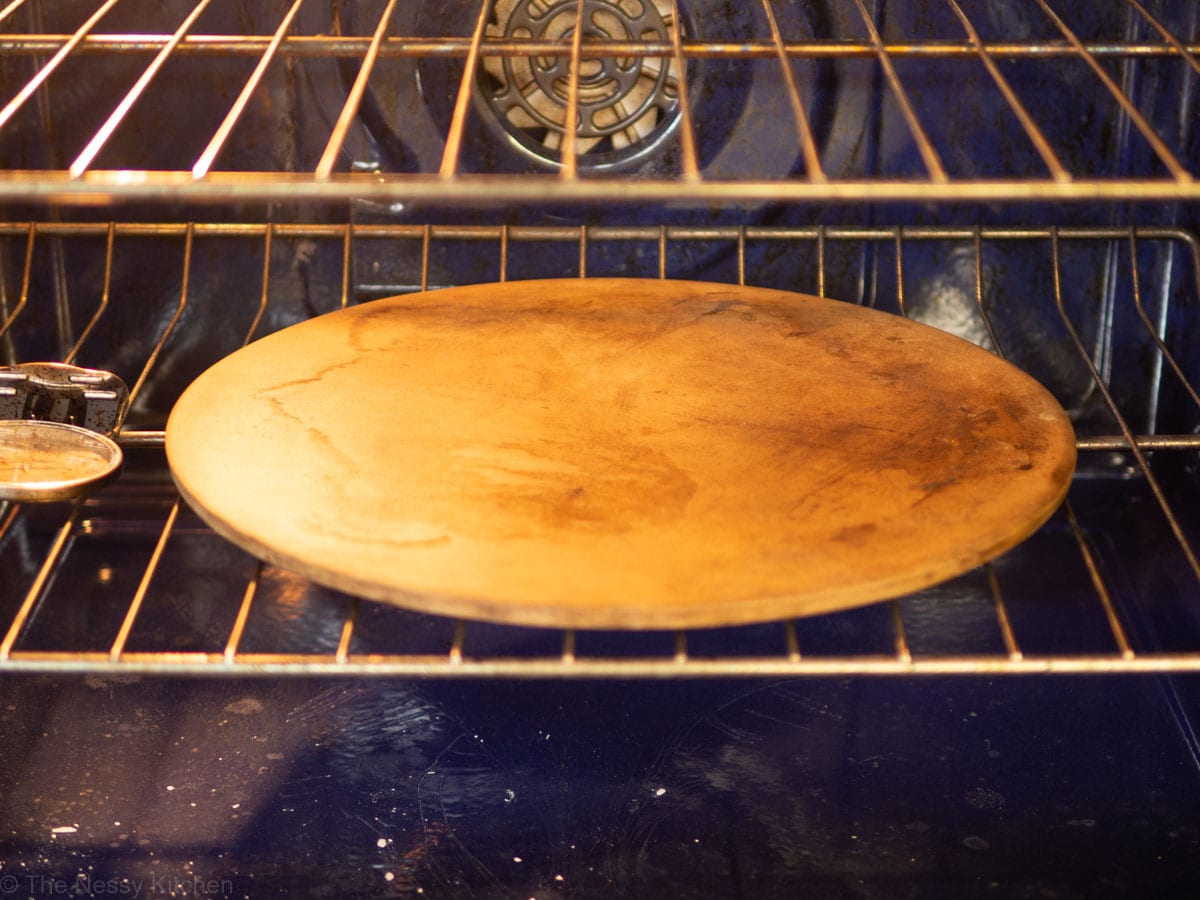 2. Prepare your work surface. I find it is easiest to work with parchment when using a pizza stone in order to transfer to the oven. I still achieve crispy, well cooked crusts with this method.
Dust your work surface (the top of parchment if using) with flour.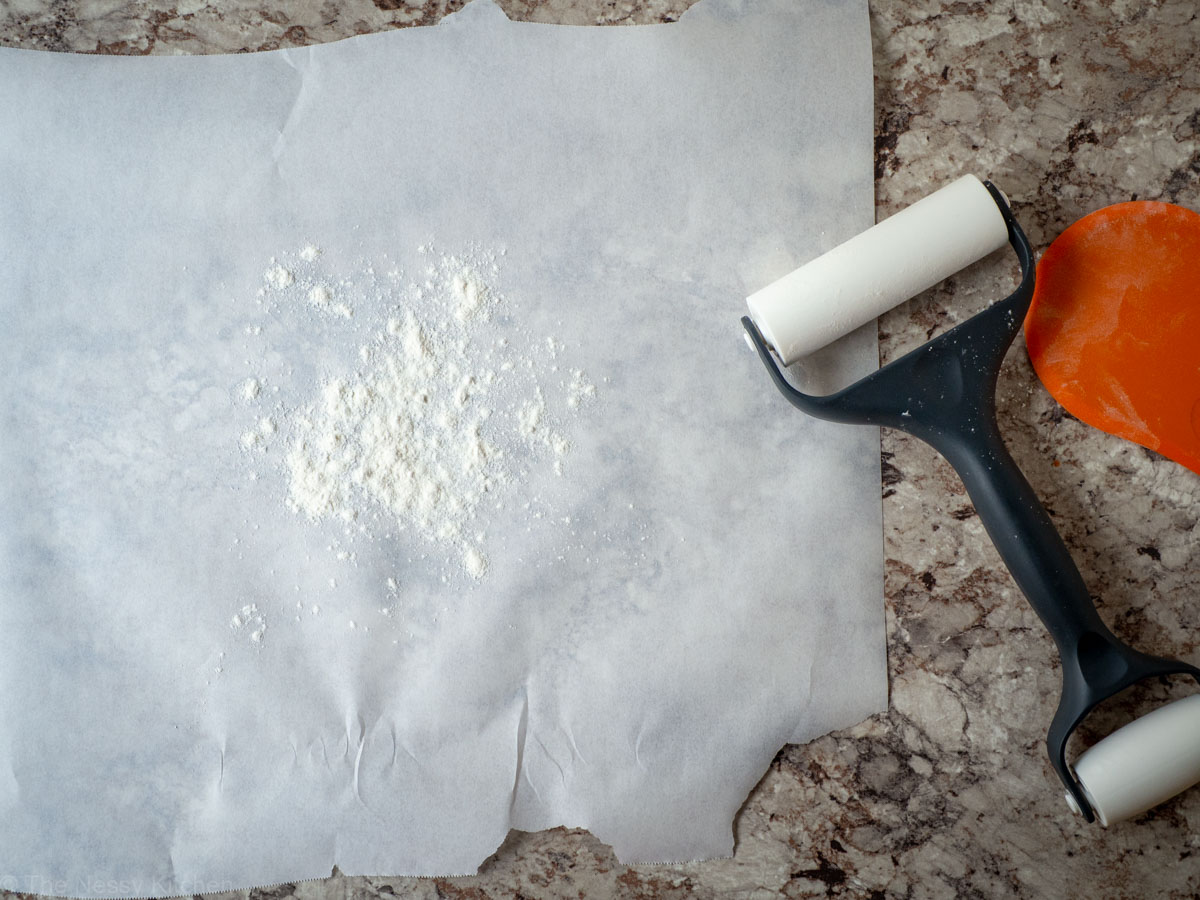 3. Roll Out Your Pizza Dough and Assemble. Top with your desired toppings.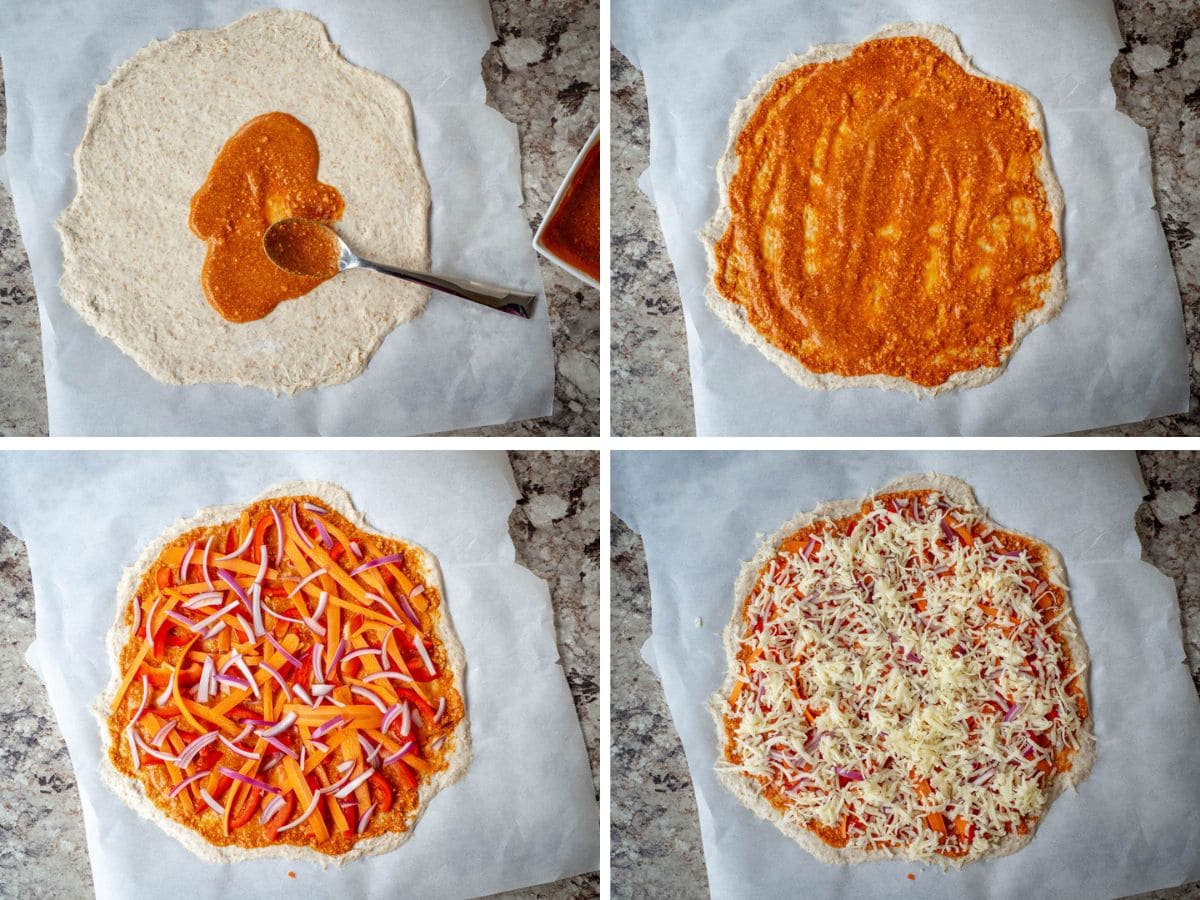 4. Trim Parchment if using. If you are using parchment paper, trim it to just around the edges of the pizza crust, leaving a little overhang on two opposite edges to use as handles.
5. Transfer your uncooked pizza to the preheated pizza stone. You can use the back of a cookie sheet (that's what I do!) if you don't have a pizza peel. Carefully move the pizza onto the sheet/peel and then transfer onto the hot stone.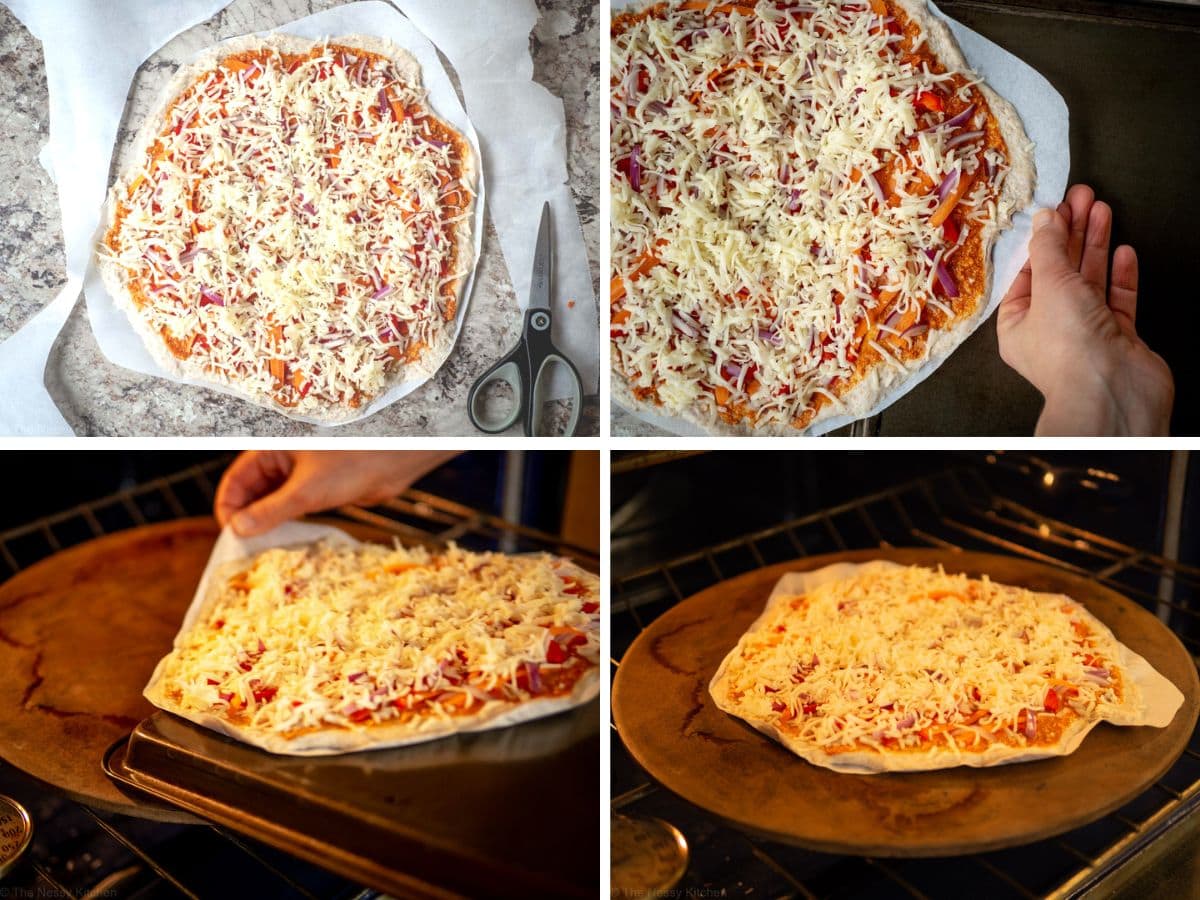 6. Bake. Allow to bake according to your recipe directions, until the cheese is golden brown. Pizza on a stone tends to turn out best when cooked at high temperatures. I like to bake at 475 F for about 9 minutes.
7. Remove Pizza from Oven. Very carefully, transfer the hot pizza back onto the peel/sheet and then place on a cooling rack.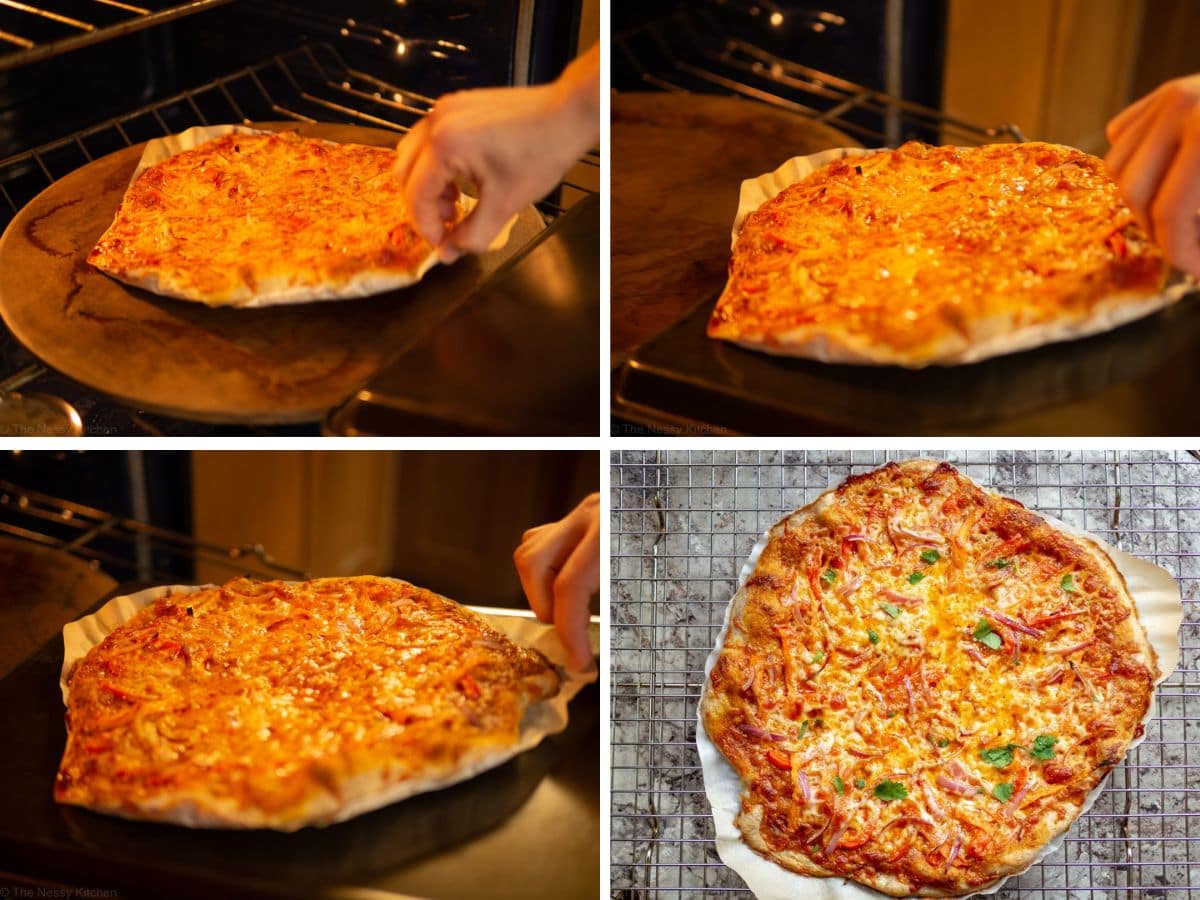 8. Remove parchment, slice and serve. Remove the parchment from the cooked pizza, slice into desired size and serve.
9. Cool stone in oven. In order to prevent cracking from thermal shock, it is important to let the stone cool down gradually in the oven.
Baking Pan
What is a Baking Pan?
Most often made of aluminum or stainless steel, baking pan is a very broad term that can apply to a lot of different specific pans.
However, whether you use a rectangular baking sheet such as a cookie sheet, or a specific round one for pizza, the process and results are pretty much the same. The only difference is the shape that you might have to roll your dough out it.
The exception is a perforated pizza pan which has small holes in the bottom. This allows for moisture to escape in order to develop a more crisp base.
Pros and Cons of Using a Baking Tray
Pros:
Better for a deep dish pizza
Simple to clean
Don't require gradual preheating and cooling
Easier to place the pizza in the oven
Cons:
More susceptible to uneven cooking from hot spots in the oven
Yields a slightly less crisp crust
How to Make Pizza Using a Baking Sheet
1. Prepare pan. If not using a perforated pan, lightly dust with flour. Skip dusting with flour if using perforated because it might drop out of the holes and burn.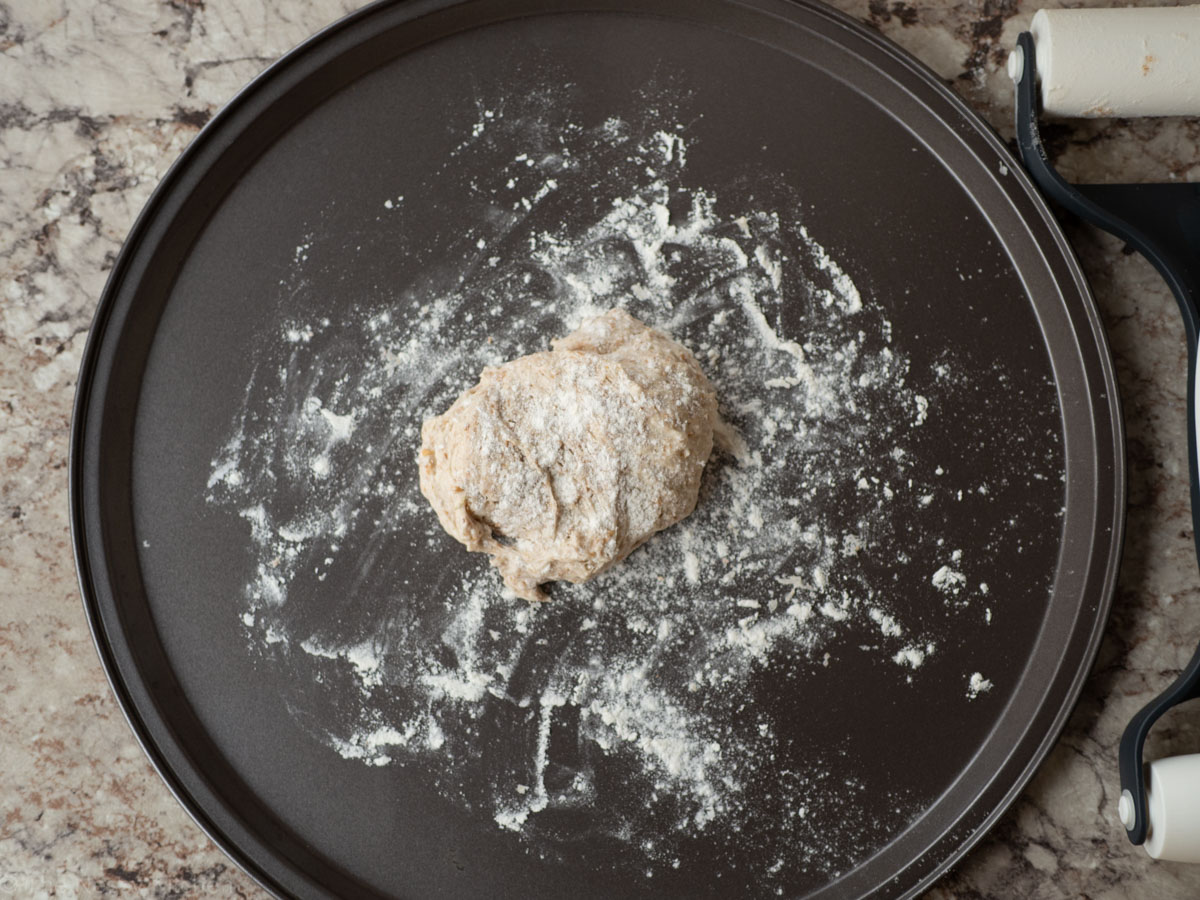 2. Roll out dough and assemble.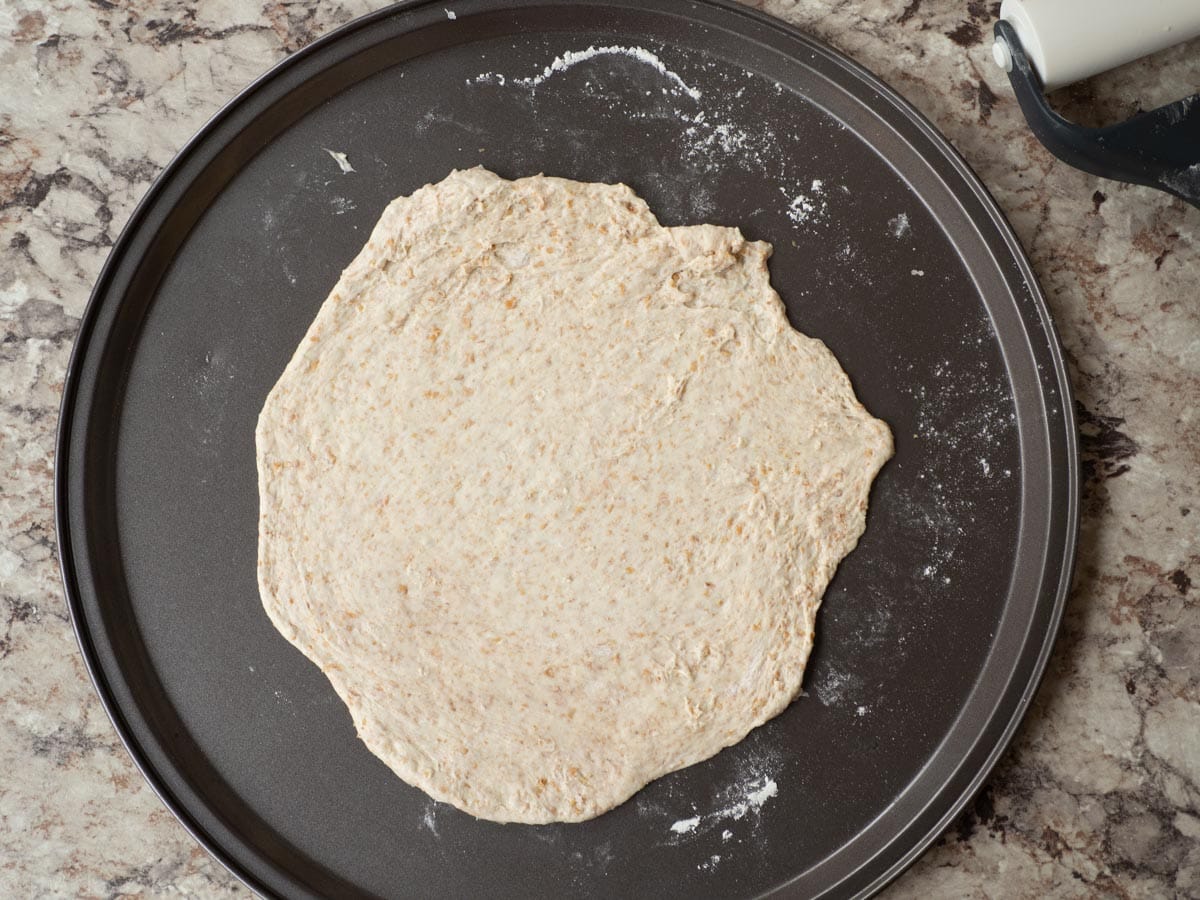 3. Bake. Place the pan in a hot oven and bake as per your recipe directions. Just like with the pizza stone, baking at a high heat is key for a crispier crust. I tend to bake at 475 F for about 9 minutes.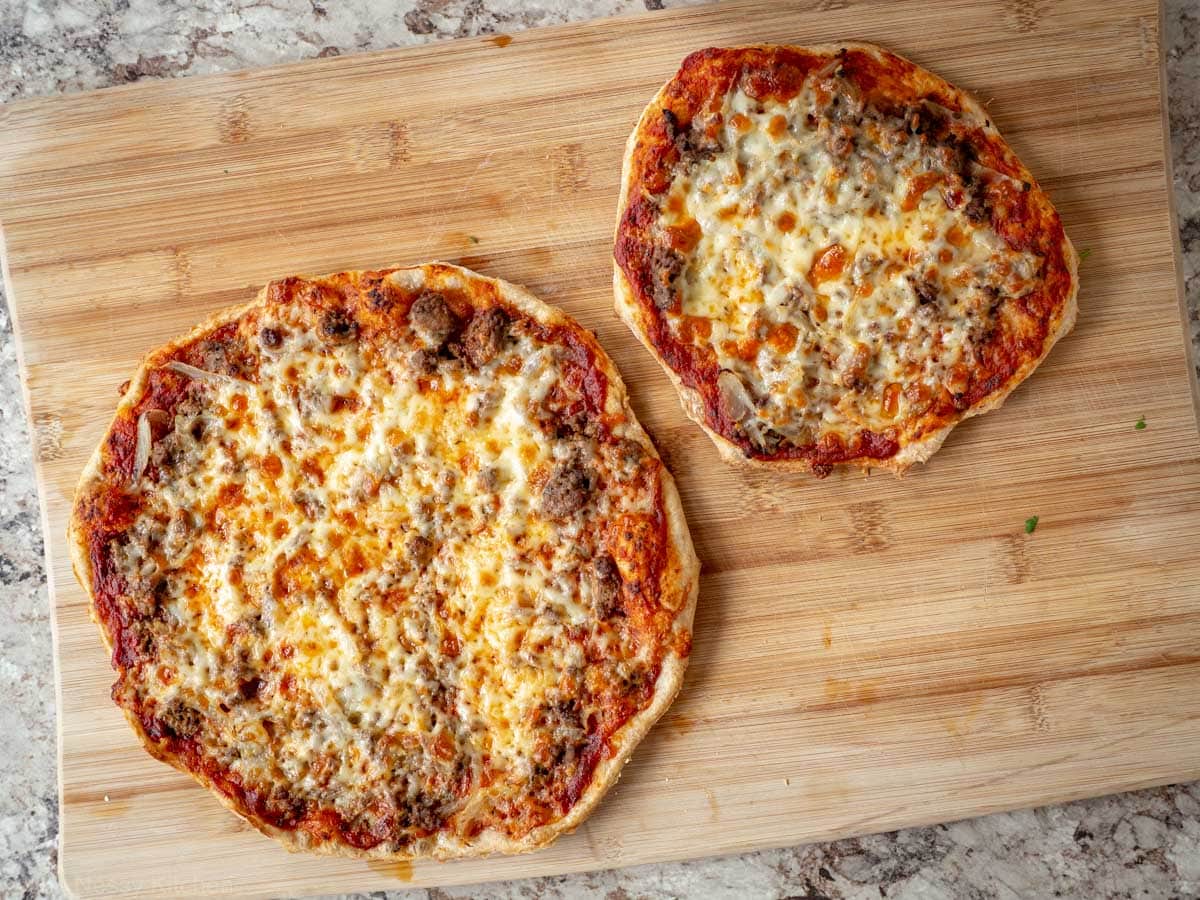 4. Slice and Serve.
Conclusion
Pizza Results
While a pizza made at high heat with a baking pan can still turn out quite well, it is more susceptible to uneven heat distribution in the oven and a slightly less crispy crust.
In my experience, a pizza stone does deliver better overall texture of the pizza crust and even cooking.
Use
A baking pan is definitely easier to use than a pizza stone for a few reasons
Simpler to clean
Don't have to preheat and cool gradually
So What's Best?
It honestly depends on your personal preference and what is most important to you.
If you value ease of use, I would recommend sticking with a baking pan.
However, if you want to achieve the best possible crust at home and ensure even cooking, a pizza stone might be better.
Frequently Asked Questions
Can I use a baking sheet instead of a pizza stone?
Yes! The pizza stone provides more even heat distribution but it is still possible to make amazing pizza with a baking sheet.
Should you use parchment paper with a pizza stone?
There are definitely varying opinions on this. I am a fan of using parchment paper as I find it so much easier for transferring the pizza and I find that I still achieve a crispy crust.

One word of caution though, not all parchment paper is rated for the high temperatures that a pizza stone is typically used at. If the heating rating of yours is less than 475, you may want to reduce the temperature and bake for a few extra minutes. 

However, in my experience and according to this article from America's Test Kitchen, it may not be necessary with pizza due to the short baking time.
Is a pizza stone worth it?
It depends! You can still make good pizza at home without it so a few things to consider are:
-How often you make pizza (if you make it frequently, it may be worth the investment)
-The type of pizza you like to make (pizza stones are not as good for deep dish)
-If you have room to store it in your kitchen (if you are tight for space, a versatile baking pan can still make great pizza)
More about pizza!