If you have been wondering if you can bake cookies with oat flour, the answer is yes! After developing and testing dozens of recipes, I have come up with several recipes for cookie classics that are made specifically with just oat flour. Read on for plenty of tips, how to measure and the recipes.
Jump to: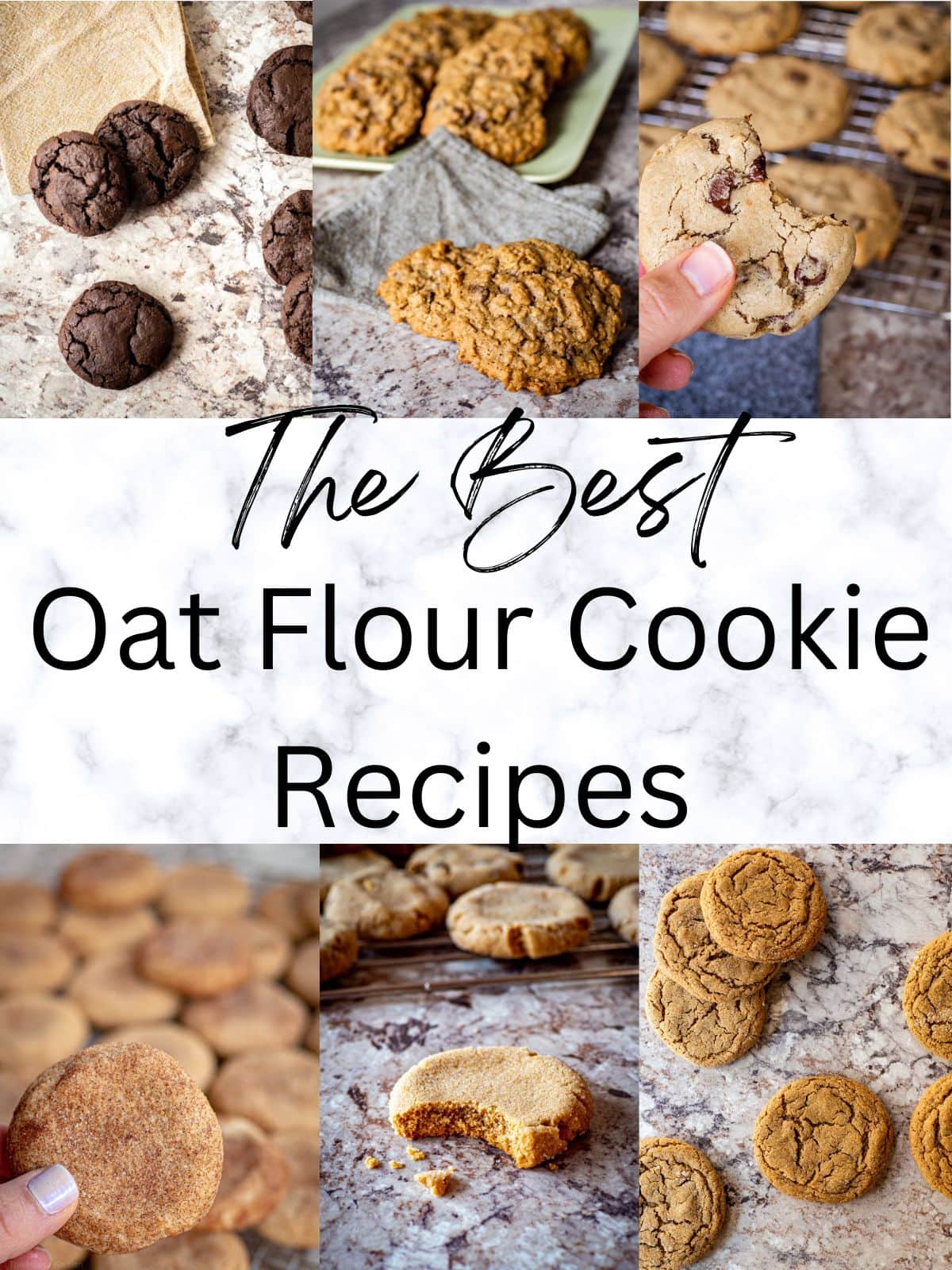 An alternative to other gluten free flours, oat flour works wonderfully to make cookies. With the right adjustments, an oat flour cookie can taste just as good (if not better!) in both texture and flavor as the classic all purpose flour version.
After literally hundreds of test cookies, I have learned plenty of tips to share with you. I have also come up with specific recipes for several cookie favorites made with oat flour and plan to continue to add more!
Take note though, that while oats (and oat flour) should technically be gluten free, there can be cross contamination in production. Therefore, if you need the oat flour recipe that you are making to be gluten free, use certified gluten free oat flour and oats.
Adapting Cookie Recipes to Use Oat Flour
After many test batches of adapting my favorite cookie recipes to be made with oat flour, I started to notice a few general patterns. If you are looking to adapt your own favorite wheat flour cookie recipe to oat flour, here is what I generally found:
Add 120 % oat flour by weight as compared to the wheat flour weight called for in the initial cookie recipe to achieve the most similar texture
Oat flour cookies may not spread as much when baking and may need to be squished down a bit prior to baking (I highly recommend baking 1 test cookie before baking the rest)
Oat flour cookies may dry out a bit more quickly than wheat cookies
*Check out the recipes that I have linked to below that have been formulated and tested to be made specifically with oat flour!
Is Store Bought or Homemade Oat Flour Better for Cookies?
In my testing, I found that I generally got better results in texture when using boughten oat flour over homemade. Unless you have an excellent blender, it can be hard to repeatedly achieve the extremely fine consistency of flour.
Therefore, I highly recommend using store-bought oat flour for cookies in order to get the best results.
That said, if using homemade flour, your cookies will still taste good but the resulting texture will be more variable.
How to Make Your Own Oat Flour
If you are unable to get your hands on boughten oat flour, you can make your own out of rolled oats. Large flake, quick or instant will all work.
*If you need to have gluten free oat flour, ensure that you are using certified gluten free oats.
Add the oats to a high powered blender or food processor and blend into a fine powder.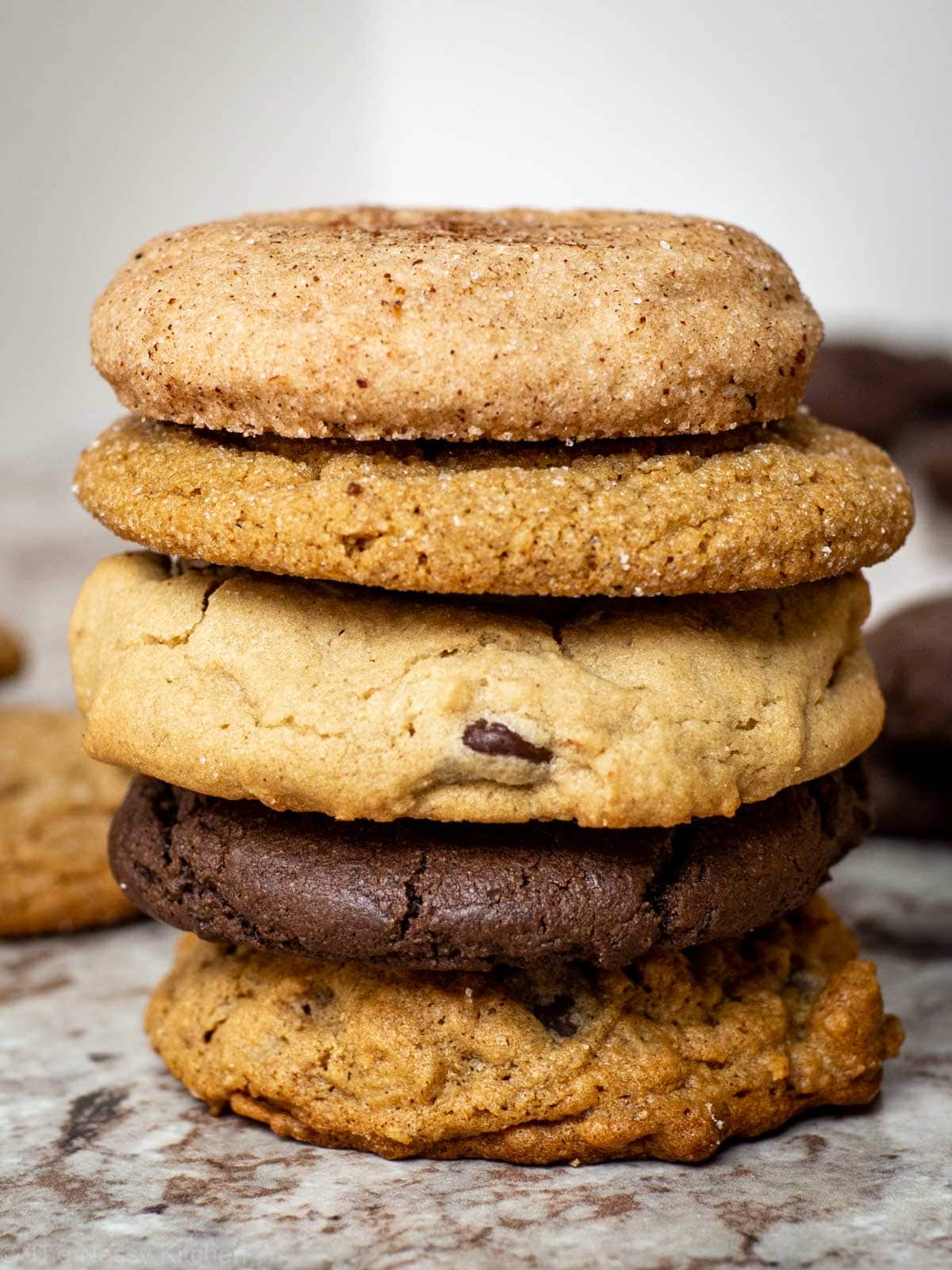 How to Measure Oat Flour For Cookies
I highly suggest using a kitchen scale to measure your oat flour. For my recipes, toggle the recipe card to "metric" in order to get the exact measurement.
Oat flour is less dense than wheat flour. While all purpose flour weighs 120 g per cup when spooned and levelled into a measuring cup, using the same method for oat flour will yield 80-90 g per cup.
After several trials, I have found that I consistently achieve 120 g per cup of oat flour (therefore comparable to AP flour and helpful when trying to substitute oat flour for part or all of AP flour in a recipe), by scooping the oat flour into a measuring cup, lightly packing it down and then levelling off the top (see the image below).
So, if you are not weighing your ingredients for any of my oat flour recipes, it is important that you measure the oat flour in this way. Scoop, lightly pack and then level off.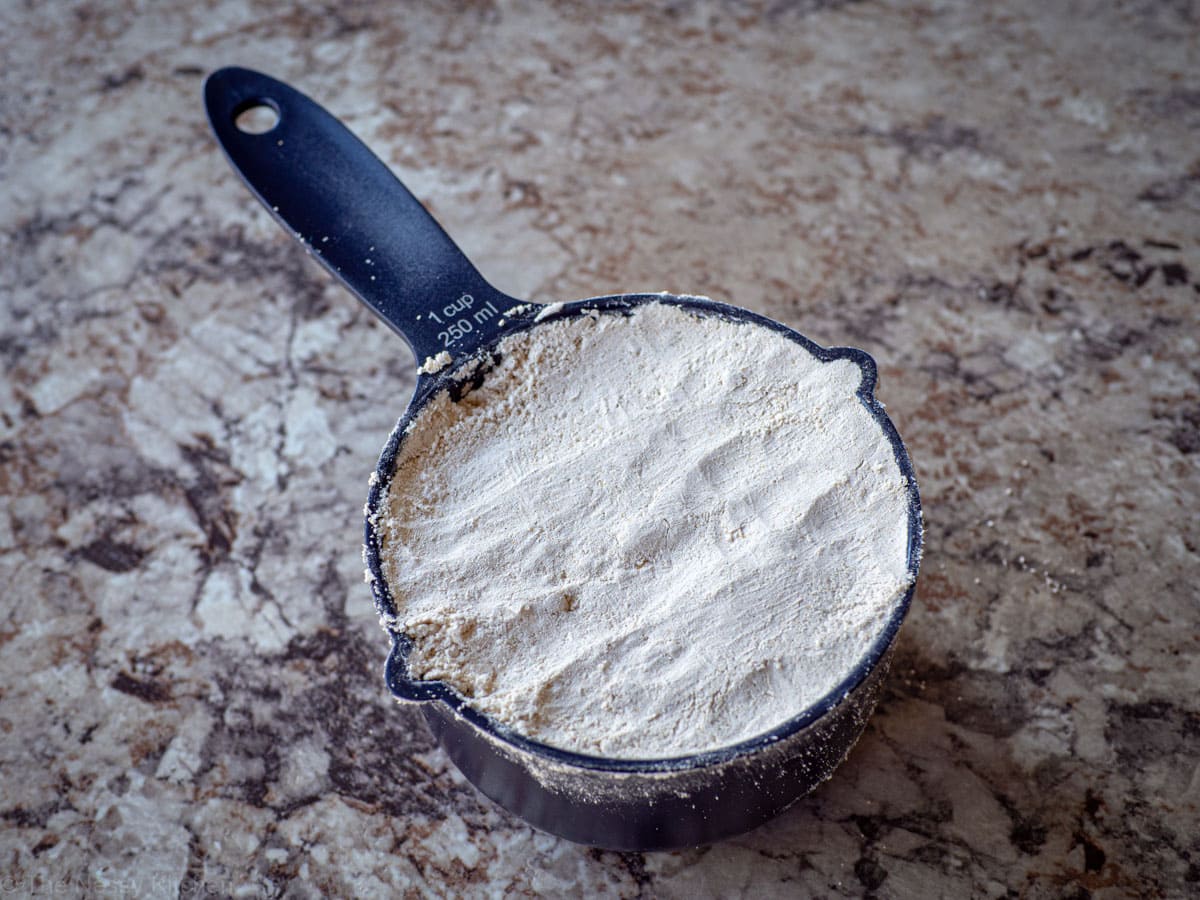 Oat Flour Cookie Tips for Success
To ensure delicious cookies every time, I suggest that you:
Make a trial cookie- Before baking the full batch, bake just one cookie to test how much it needs to be squished down (if at all) and to nail down the baking time for your ideal cookie.
Bake cookies one sheet at a time- The heat may not be even in your oven so baking one sheet at a time ensures more consistent results.
Use an oven thermometer- Oven temperatures can vary a lot from what it is set to. Using a thermometer in your oven ensures that you are baking the cookies at the correct temperature.
Line your cookie sheets- Use a silicone mat or parchment paper to ensure that the cookies don't stick to the baking sheet.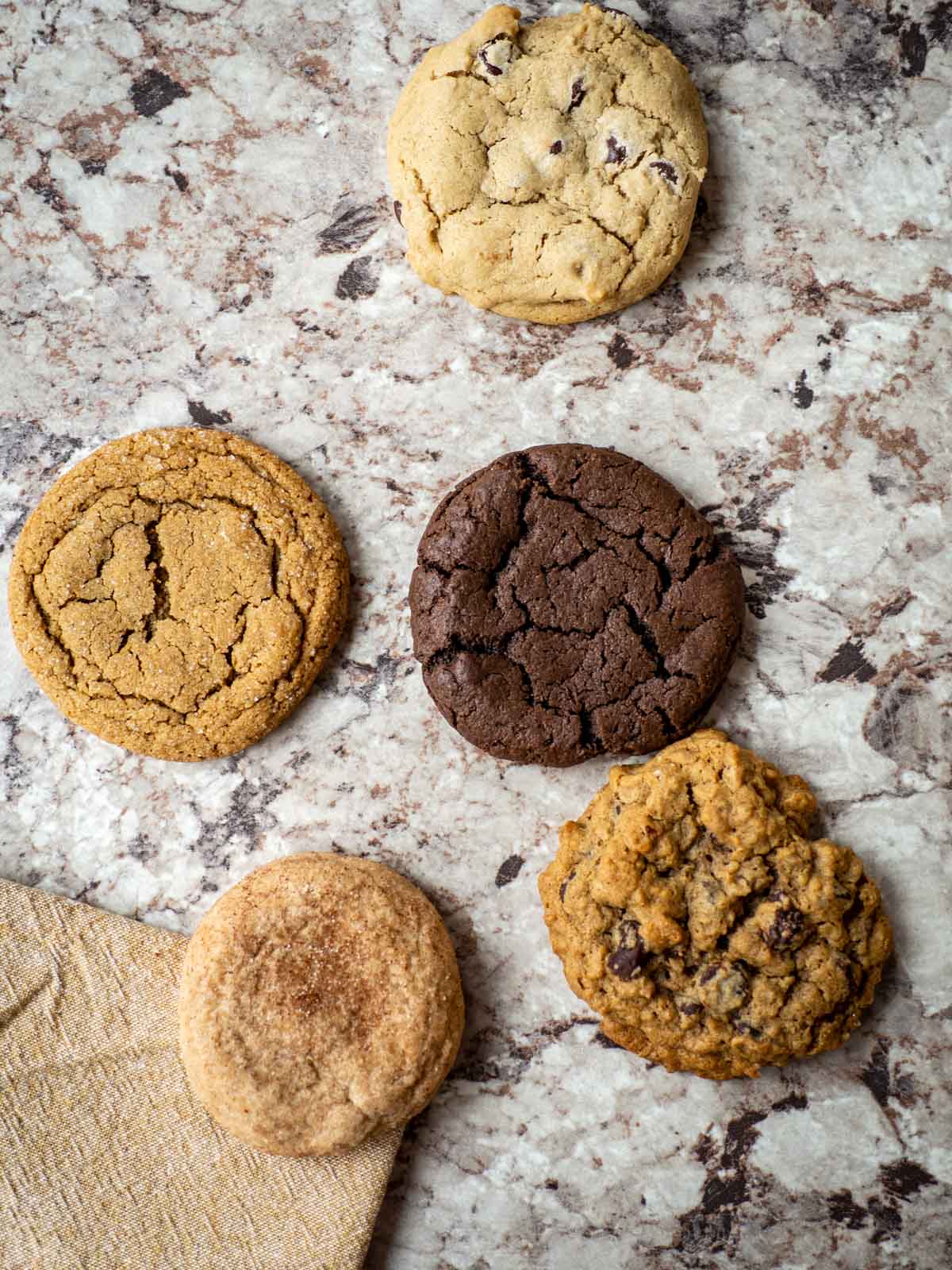 Make Ahead and Storage
Make Ahead: Oat flour cookie dough can be made up to 3 days ahead, covered and kept in the refrigerator. You can shape the dough before refrigerating or do so when you are ready to bake.
To bake, remove the dough from the fridge 30 minutes prior and allow to come to room temperature. Resume with the recipe where you left off.
To Freeze Cookie Dough: Shape into balls, roll in sugar (depending on the recipe) and place in a single layer on a large plate or cookie sheet. Freeze until solid and then package into an airtight freezer-safe container or zip top bag.
When ready to bake, remove desired amount of frozen cookie dough balls from freezer and place on a prepared cookie sheet. Allow to thaw and come to room temperature for about 30-45 minutes, and then resume with recipe as directed.
To Store: Cool oat flour cookies completely on a wire cooling rack and then store in an airtight container at room temperature for up to 4 days or freeze for up to 3 months
Snickerdoodles
Oat Flour Snickerdoodles
Thick with a soft center, these cookies are made with plenty of vanilla extract and cinnamon spice for a warm and cozy treat.
Get the Recipe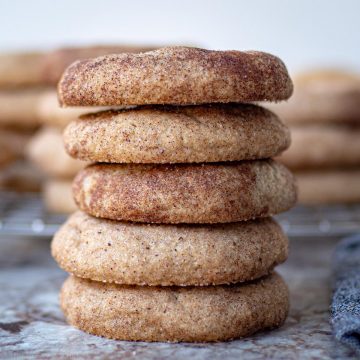 Chocolate Chip Cookies
Oat Flour Chocolate Chip Cookies
Ultra thick and chewy, these are packed with dark chocolate chips, have gooey centers and lightly crispy edges. Taste testers couldn't tell that they weren't classic chocolate chip cookies!
Get the Recipe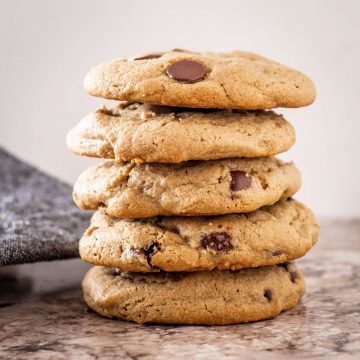 Peanut Butter Cookies
Oat Flour Peanut Butter Cookies
Packed with peanut butter flavor, these cookies are soft in the center with crumbly edges.
Get the Recipe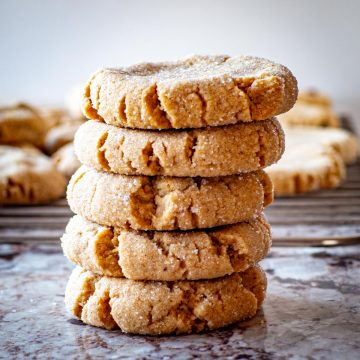 Chocolate Cookies
Oat Flour Chocolate Cookies
Chewy with fudgy centres and a rich flavour, these gluten free cookies are an irresistible treat to satisfy your chocolate cravings.
Get the Recipe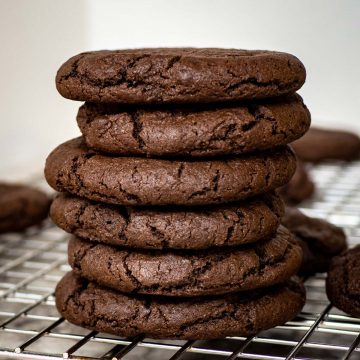 Oatmeal Cookies
Oat Flour Oatmeal Cookies
These cookies are so soft and chewy. Along with cinnamon, a touch of molasses and nutmeg adds that something extra that turns great cookies into something sensational!
Get the Recipe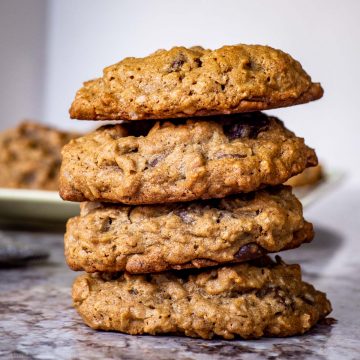 Gingersnaps
Oat Flour Gingersnaps
A holiday favourite, these cookies are soft baked and perfectly spiced with crackly tops and the right touch of molasses. But if you prefer crispier cookies, you can use all white sugar in place of brown.
Get the Recipe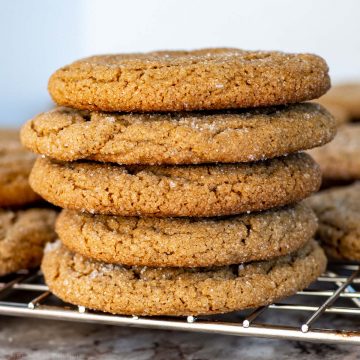 Frequently Asked Questions
Can I use oat flour instead of flour in cookies?
Yes! I have tested and created recipes for several popular kinds of cookies to specifically use oat flour.
How does oat flour affect cookies?
When substituting oat flour in place of regular flour in cookies, the biggest affect that it has is on texture. It also lends a slightly nutty oat flavor, but in most cookies, I found the difference in taste negligible.
How much flour does two cups of oats make?
Two cups of rolled oats is equal to 200 g which is approximately 1 and ⅔ cups of oat flour when lightly packed and levelled.
Is oat flour just ground oats?
Yes, oat flour is simply oats that have been ground into a fine, flour consistency.
Is oat flour lower calories?
No, oat flour and wheat flour have very similar caloric values. ¼ cup (30 g) of oat flour contains approximately 110 calories which is the same as ¼ cup (30 g) of all purpose wheat flour.
Is oat flour gluten free?
While oats should technically be gluten free, sometimes there can be cross contamination in the growth or production. If you need a recipe with oat flour to be gluten free, ensure that you use certified gluten free oats and oat flour.
Are oat flour cookies healthy?
While oat flour is arguably more wholesome than regular flour since it is made with whole grains, simply because it is made with oat flour does not make it a healthy cookie. It is important to look at the sugar content and full ingredients list of a cookie in order to determine if it is healthy.
Other Oat Flour Recipes