Wondering what to serve with Thai Curry? I've got you covered! I've compiled a list of 29+ of the best options to serve with Thai curry that pair perfectly with this flavorful dish. From noodles and rice to salads and desserts, I've got plenty of ideas for you!
Jump to: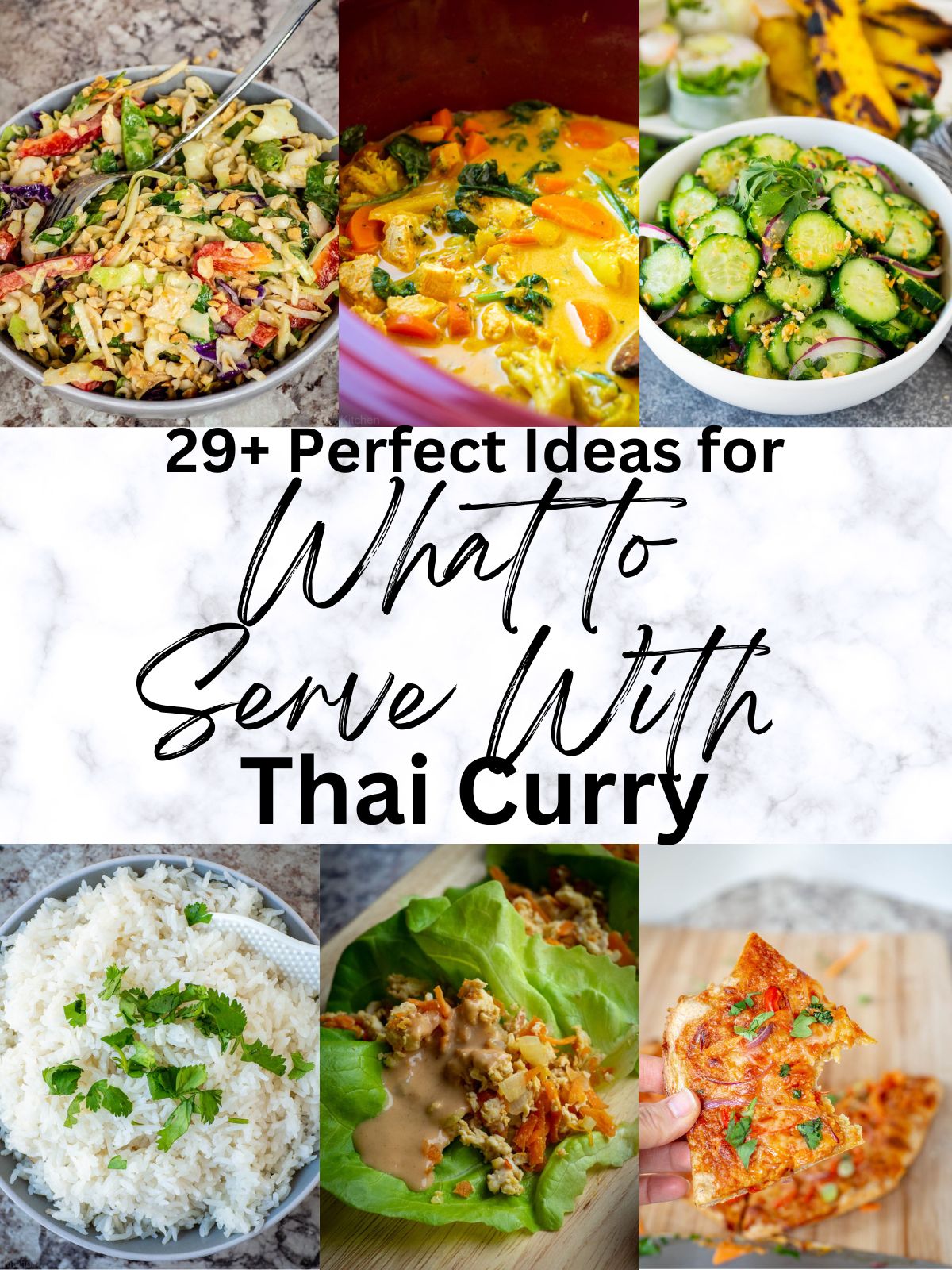 With vegetables and protein in a fragrant and creamy sauce, Thai curry is the kind of meal that hugs you from the inside out.
Here is my recipe for chicken yellow Thai curry- which is super flavorful but not spicy. This dump and go recipe is made with a handful of ingredients that can be found at almost any grocery store and is one of our favorite healthy meals. I'm sure you'll love it!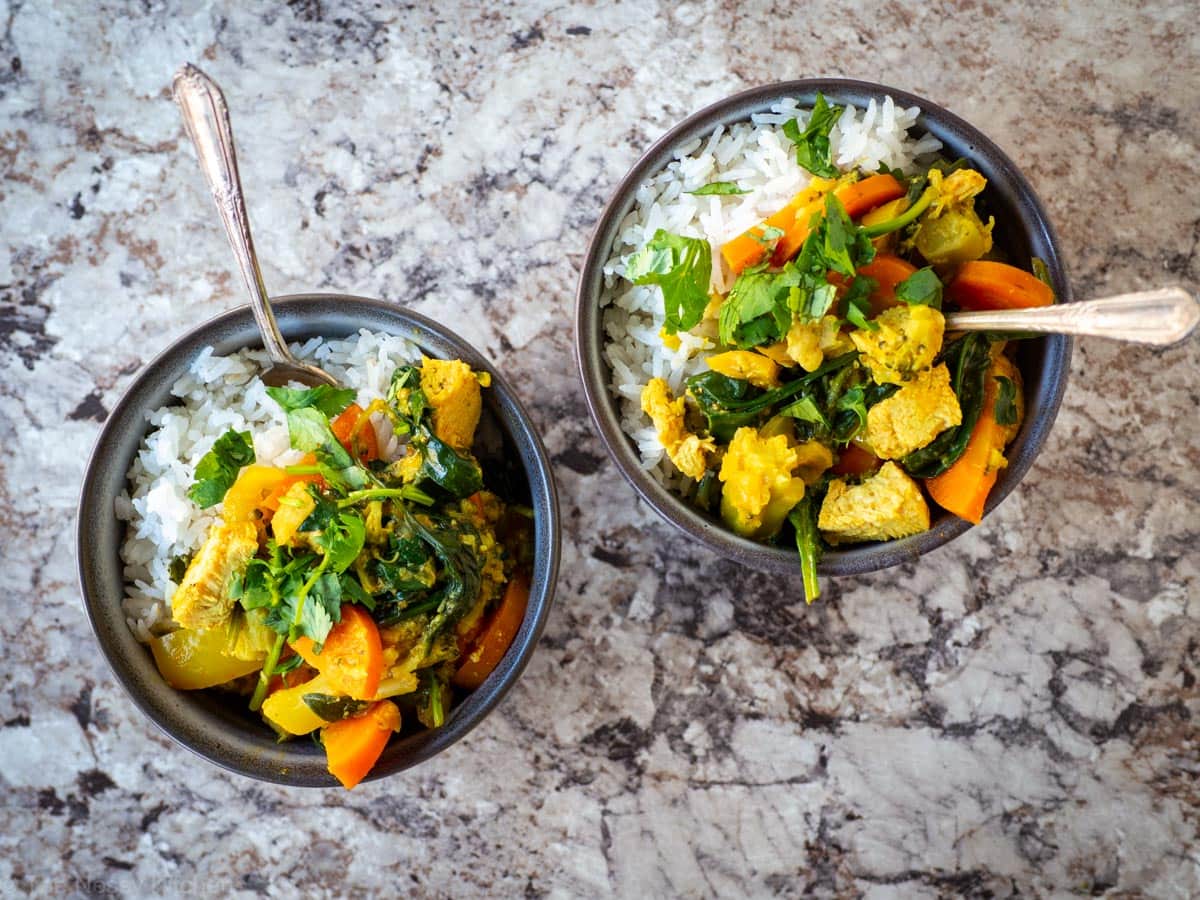 If you're looking for a spicier option, this Thai green curry would be worth a try.
With so many flavor variations, from Massaman to Panang and more, there are a lot of options that are excellent for serving alongside.
I hope this list gives you plenty of inspiration!
Toppings
Take your curry up a level and add some garnishes and toppings. Some tasty options are:
Fresh herbs such as Green Onions, Cilantro or Thai basil
Red Pepper Flakes
Chopped Nuts
Lime Juice
Fish Sauce
Crusty Sourdough Bread
Rice
Perfect for soaking up curry sauce, rice is one of the easiest and best side dishes for many of your favorite Thai recipes. Keep it simple by just making regular white or brown rice or try one of these flavorful options!
Noodles
Noodles also make a great side dish and are a tasty option if you want to serve your curry with something other than rice.
Low Carb Options
If you're looking to serve your main dish with something low carb or grain free, try it with cauliflower rice, broccoli rice or one of these recipes.
Salads
If you're looking to balance out your plate with a small bowl of salad, you can't go wrong with serving your curry alongside any of these!
Vegetables
To add even more veggies to your plate, any of these would be a great addition.
Appetizers
Tease your taste buds before your main course by serving one of these delicious starters!
Desserts
Finish off your main course with one of these sweet treats that are inspired by Thai cuisine.
Hopefully you have found plenty of inspiration for what to serve with Thai curry in this post! If you're looking for a Thai Curry recipe, I'm sure you'll love my Crockpot Yellow Thai Chicken Curry.
Most Popular Recipes