You can use rice paper for so rolls and so much more! From dumplings and sushi to pizza and baklava, there are so many options. Read on for delicious ideas!
Jump to: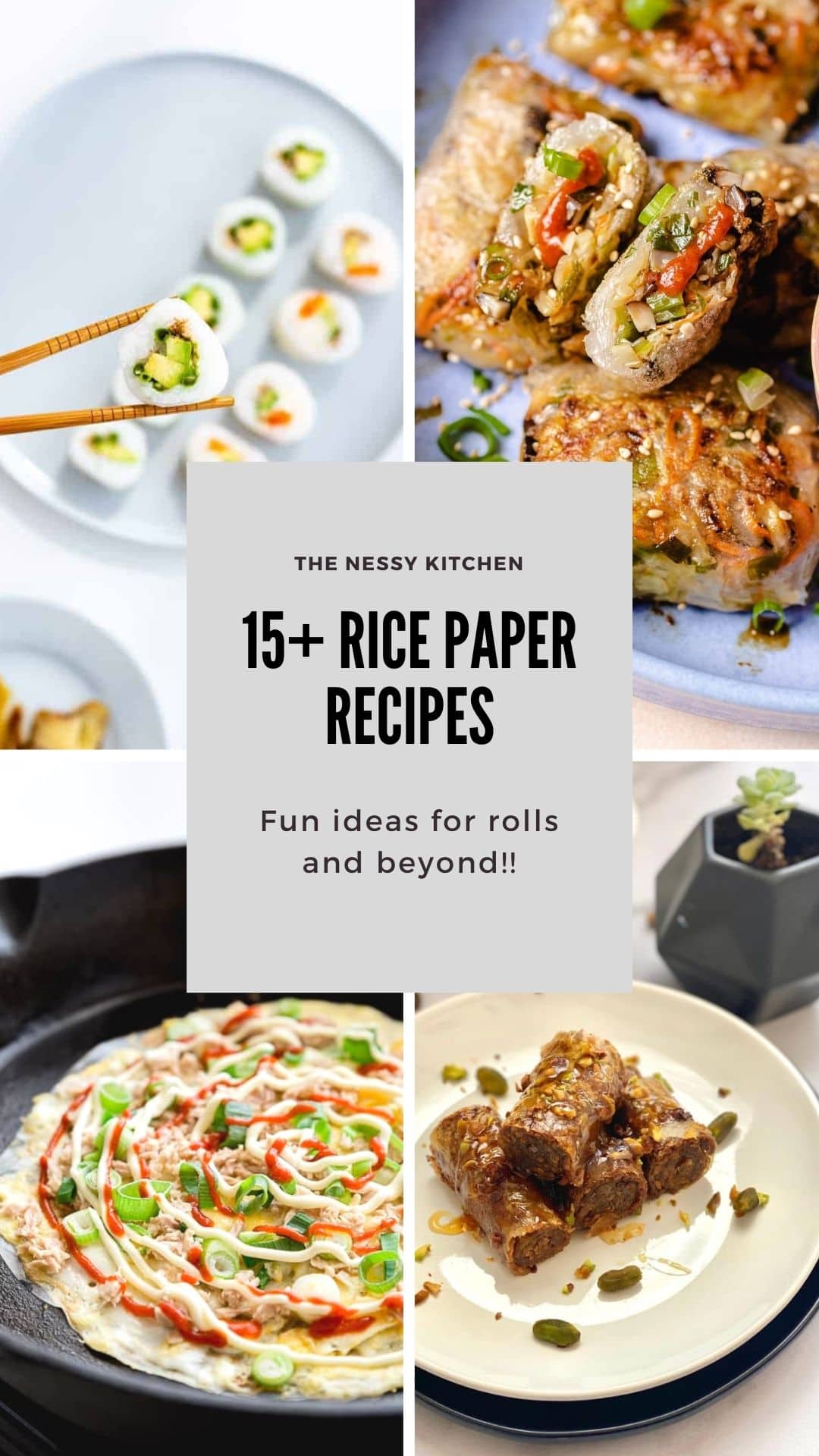 Salad Rolls
(A.K.A. Vietnamese spring rolls, Gỏi Cuốn, Fresh Spring Rolls, Rice Paper Rolls or summer rolls)
These are probably one of the most common uses that you might think of for rice paper. And for good reason- they're delicious!
Traditionally, they consist of pork, prawns, fresh vegetables and herbs and rice vermicelli. But truly, you could make them with whatever you want. Check out these recipes below for some inspiration!
Rolls With a Twist
While Vietnamese inspired salad rolls are tasty, why not change up the fillings to make any flavour of roll or wrap that you want. Check out these recipes for some ideas!
Spring Rolls
Other Savoury Ideas
Rice Paper isn't just for rolls! From dumplings to pizza and everything in between, check out these recipes for other delicious uses!
Desserts
And finally, the sweet stuff! Check out these recipes for ideas for how rice paper can even be used to make dessert.