Wondering what to serve with Swedish Meatballs? I've got you covered! I've compiled a list of 35+ of the best side dishes to serve with homemade Swedish meatballs that pair perfectly with this comfort food classic. From sauces and breads to salads and more, I've got plenty of ideas for you!
Jump to: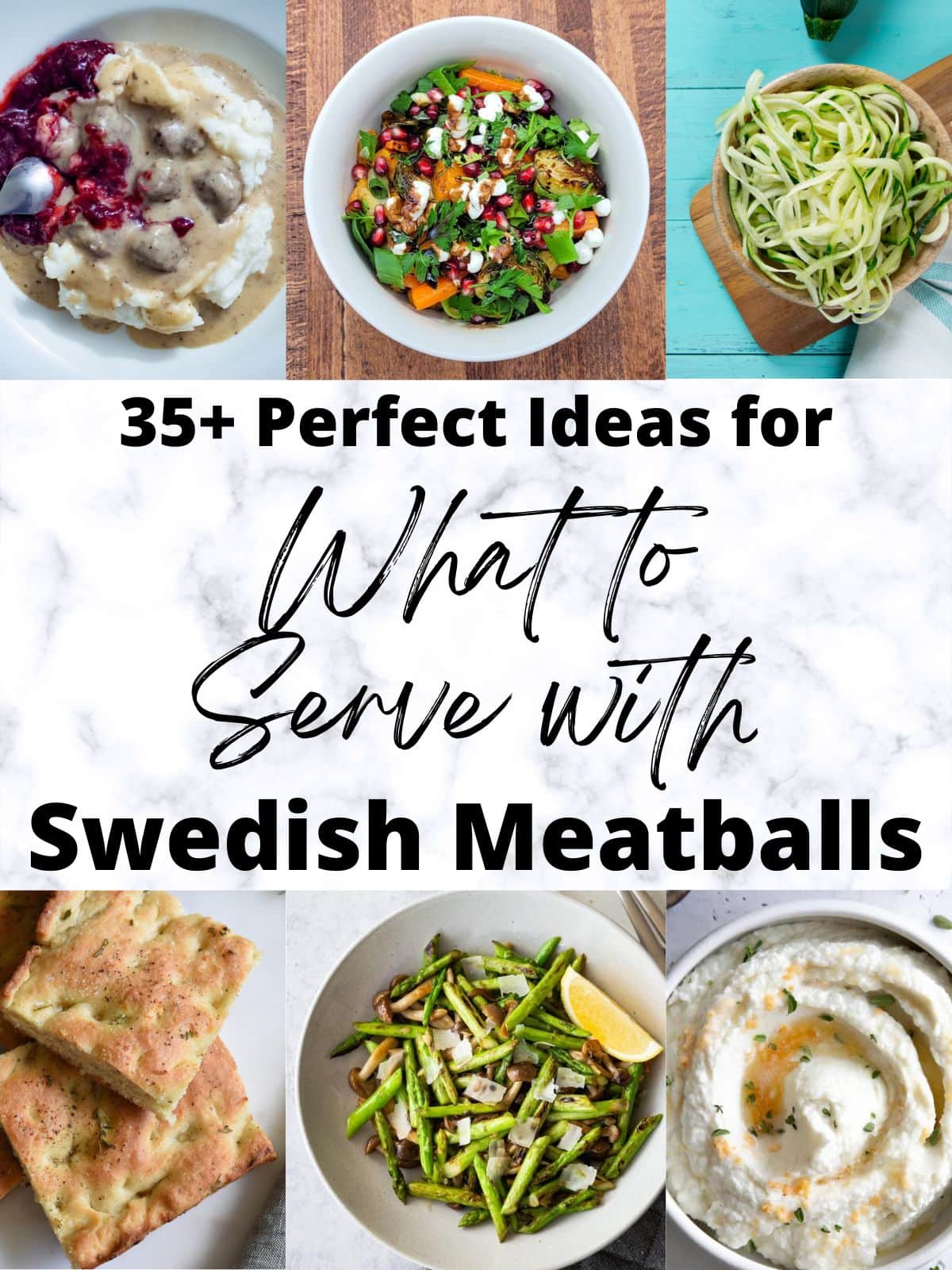 A lot of people (myself included..) might be familiar with Swedish Meatballs thanks to Ikea. Made of a combination of pork and beef, the origins of these meatballs are actually up for debate (and may have originated in Turkey?).
But regardless of that, I'll say for certain that they are savoury, hearty and delicious!
Here is my Swedish Meatballs Recipe which is packed full of flavour and features a delicious creamy gravy. This recipe is gluten free by using oats in place of bread crumbs and uses turkey as the ground meat.
And the best thing about it is that you won't even taste the swaps!
For a more traditional option, try this Classic Recipe instead.
Or for the easiest option, you could buy the frozen meatballs from Ikea and enjoy them alongside some of the ideas in this post!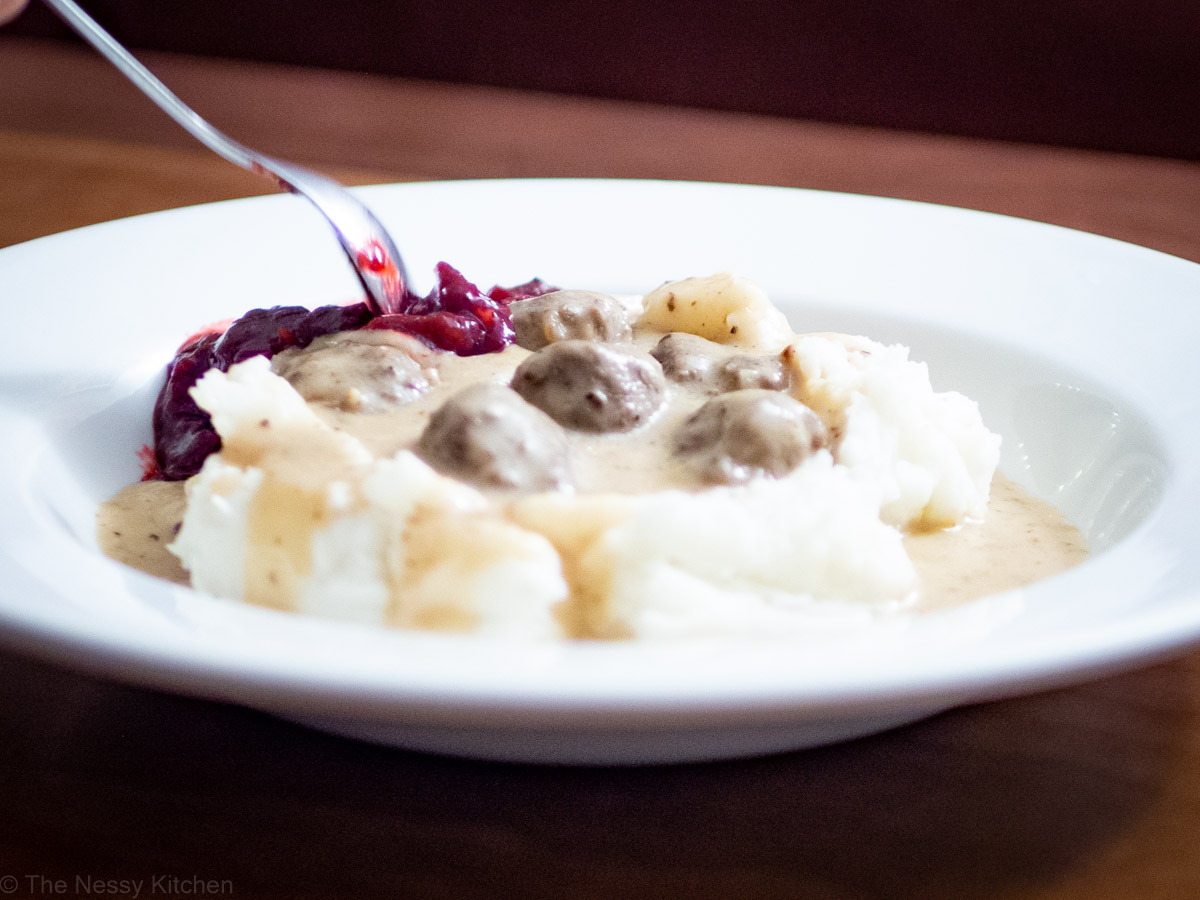 When ordering these at Ikea, the typical sides are mashed potatoes, mixed vegetables, Lingonberry Jam and their delicious Swedish cream sauce.
But there are so many great side dishes that complement the flavour of these tender meatballs.
I hope this list gives you plenty of inspiration!
Sauces and Toppings
The most obvious thing to serve with your meatballs is the creamy gravy sauce. Is it even optional?! If you need a sauce recipe, I recommend the one that I use in my Meatballs recipe.
Some classic, tart lingonberry jam (which can be found at Ikea) is another typical option to complement your savoury meatballs.
Or you can opt to use homemade cranberry sauce instead, which is a close substitute!
And if you want, you can also add some garnish with savoury herbs such as parsley or chives and a bit of freshly cracked pepper.
Starches and Alternatives
And now on to some ideas of what to serve your meatballs and sauce on top of! Classic mashed potatoes, egg noodles, gnocchi, rice pilaf or a bed of rice. There are so many delicious options.
Salads
Add some greens to your plate to complement your hearty main dish! Light and flavourful, the whole family will love these different salads.
Vegetables
Up the nutrition of your Swedish Meatballs meal by serving it with a side of veges. Brussels Sprouts, Peas or Broccoli are all great options. Or check our one of these delicious ideas!
Desserts
Is any main course truly complete without some sweet flavours to finish it off? You can't go wrong by ending your meal with any of these easy desserts.
Hopefully you have found plenty of inspiration for what to serve with Swedish Meatballs in this post! If you're looking for a Swedish Meatballs recipe, I'm sure you'll love my Gluten Free Turkey Swedish Meatballs with Cream Sauce. Or try this Classic Recipe!
Most Popular Recipes