Wondering what to serve with Frittata? I've got you covered! I've compiled a list of 25+ of the best side dishes and toppings to serve with frittata that pair perfectly with this ultimate one pot meal. From muffins and mimosas to breads and salads and more, I've got plenty of ideas for you!
Jump to: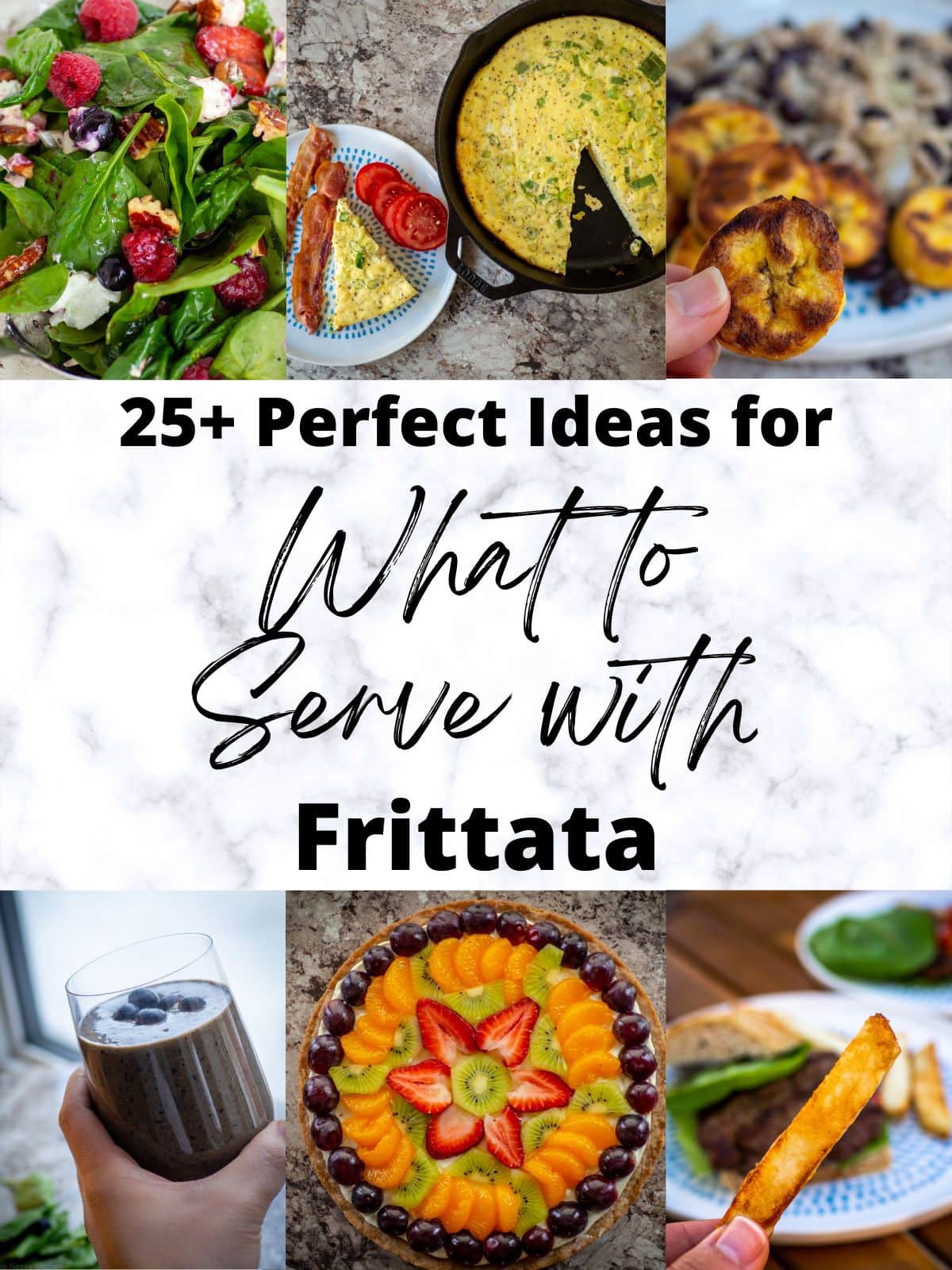 An easy egg dish that is typically cooked in a cast-iron skillet, frittata is perfect for breakfast, dinner or really any time in between.
Here is my recipe for the perfect frittata which includes 5 variations. Simple and made with Greek yogurt, this protein-packed breakfast or dinner has a custardy texture and is full of flavour.
For a classic version made with heavy cream, try this easy frittata recipe instead. Or you could even enjoy these sides alongside a quiche too.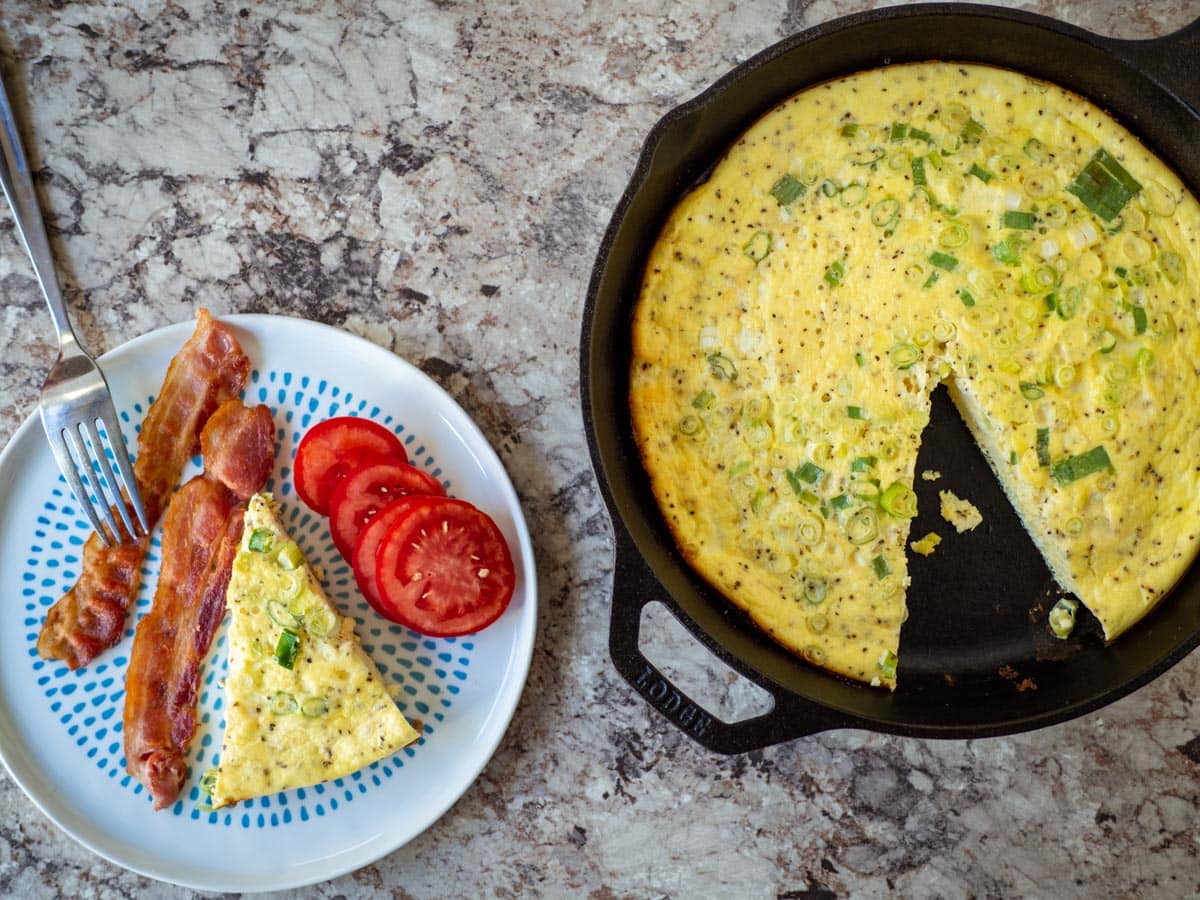 Also known as "Crustless Quiche", they are the ultimate one-pan non-recipe recipe. Customize additional ingredients to your preferences and whatever you have on hand. Leftover vegetables? Always a great addition. Shredded cheese? An excellent choice!
Whether you plan to enjoy this for breakfast or dinner, there are so many fabulous sides to serve it with. And although I have them split up into breakfast and dinner sections, feel free to enjoy any side at any time of day.
I hope you find plenty of inspiration from this list!
Toppings and Garnishes
Add some extra flavour and flair to your frittata by topping it with one of these delicious enhancements:
Fresh herbs such as Parsley, Chives, Cilantro, Dill or Basil
Guacamole or diced Avocado
Sliced Cherry Tomatoes or a Pico de Gallo Salsa
Freshly grated Parmesan or crumbled Goat Cheese
For Breakfast
The great thing about frittatas is their versatility! Enjoy them as a simple breakfast recipe alongside a piece of fresh fruit or toast. Or serve them as part of a full brunch spread.
Sides
Beverages
For Dinner
Frittatas may well be the best choice for "breakfast for dinner". Ready with little effort, made in just one pot and full of healthy ingredients. Turn yours into a meal with some of these ideas!
Hopefully you have found plenty of inspiration for what to serve with your frittata in this post! If you're looking for a recipe, I'm sure you'll love my Greek Yogurt Frittata.
Most Popular Recipes